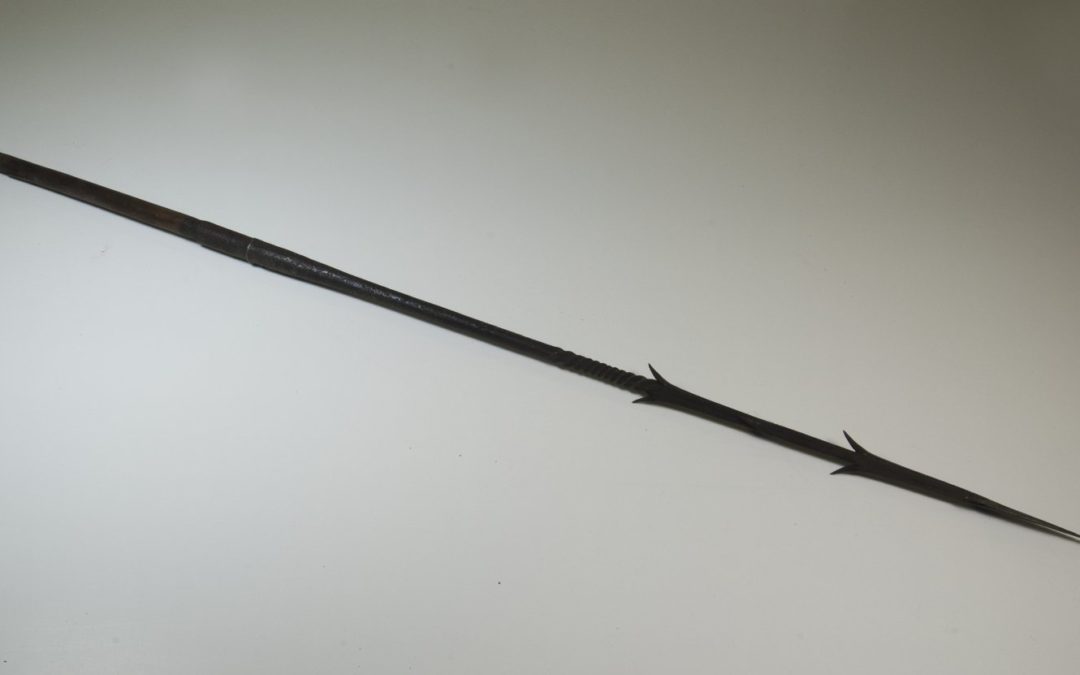 Clearing Offensive Energies
Recently I intuitively received a new question to ask when clearing trapped emotions:
Along with checking which emotion it is,
and which ancestor it came from,
I am now to ask:
"Do I need to know how many?"
If yes, sometimes I discover multiple instances of the same emotion,
and am given to know whether or not they can be cleared all at once.
Also, I have been physically feeling offensive energies not my own…
attached not to me, but to my dead ancestors.
Today I released an energetic saboteur – a spear –
from a Mother 11 generations back.
It felt as if the spear was in my own body…
stabbing through my left bicep and all the way
from left to right through the trunk of my body,
coming out through my right kidney….
There was so much pain I could not stand up straight and walk.
I've been doing a bit of Yoga, so I thought the soreness was simply from increased exercise,
But the pain, intense and debilitating,
was out of proportion to my mild physical exertion.
So bothersome it is to not be able to easily stand up and walk
that I finally stopped and asked,
"Is this a saboteur"?
Yes…
"Is it a hidden saboteur"?
Yes.
Then I understood… and took care of it.
This process called energy healing is quite intuitively instructive.
I have learned that evil spirits (in addition to other offensive energies like saboteurs and curses)
can stay attached to the spirits of the mortal humans they persecuted in life,
even after death.  I have cast out evil spirits off and away from ancestors
so the ancestors could be free to find their way to the light.
One such instance was so visually graphic…
twenty-one spirits with evil intent resisted leaving
spewing away in a whirling dervish of  anger and gnashing of teeth…
They did not want to go to the light… but they knew they must,
when in my intercessory prayer, I called upon the name of the Savior.
I sent them to the Light to be accountable before God….
Sometimes in this work, evil spirits seek to attack or oppress me…
Again, it is usually in form of some physical pain…
Or an untoward extreme and unusual emotion.
I do not seek to contend with them,
Nevertheless, I am unafraid, as God has given mankind
the power to overcome evil, through choice.
Evil spirits are those who did not keep their first estate,
but in fear, chose to oppose their Creator in the pre-mortal world,
thus losing their opportunity to receive a physical body here.
In their frustrated anger and jealousy,
they attempt to thwart the progression of those who did come
to receive physical bodies and have a learning experience here on earth.
These, in their anger, attempt to keep me from sending souls to God.
But the joke is on them…
because I send THEM to the light…
where they must be accountable to God….
I like to think that God, being both just and merciful,
has prepared a place for them, too.
I have also sent millions of wayward spirits to the Light…
those spirits of souls who stayed here after death,
not knowing where to go.
These announce their existence through a word in my mind,
or an intuitive impression, but more often in the form
of unusual or unexpected aches or pains in my physical body.
Physical pain is not my preference for becoming aware of their presence,
nonetheless, the method does work.
I cannot NOT pay attention….
Sometimes I tire of it all and I ask,
Can they do this for themselves?
Yes, they can.
Then why am I asked to do this?
For your learning and growth.
Other times, the answer is No,
these cannot do it for themselves,
They died knowing nothing of God or the Light,
and have spent eons adrift,
waiting for lightworkers who have learned enough to to be able to guide them.
Some died in darkness, and need release and resolution
to free them from offensive energies or trapped emotions
which they experienced in their mortal life.
When ready, they find me or another lightworker such as I,
drawn to the portals of Light created in our process of healing ourselves
and all generations past, present and future.
Ancient scripture states, "Seek and ye shall find."
And they come, one by one or in the millions, seeking the Light.
I say, turn and look, and they see it…
Go to the Light, is the command.
Be received by the Great Creator of All Things.
Go, and discover the next step of your own soul's progression,
Go, and seek your Salvation, your happiness
through the Great Creator of All Things.
This visual is joyful.
I see them welcomed into the outstretched arms of the Lord,
guided by angels who patiently await their coming.
Sometimes I receive intuitive messages from specific ancestors…
or I must clear multiples of hidden emotions and I wonder why so many…
At times I grow weary.
Do I need to set limits and boundaries on the work, and just say no?
Can I just simply clear what needs to be cleared for my own self,
and be done with all this energy clearing and able to get on with my life?
Yes, momentarily.
I can take a break.
I breathe deeply, grateful for this breath that sustains my life,
Then ask, "is there more to clear right now?"
Yes…
And then I discover there is just one more…
Just one… which is my own…
and in humble gratitude of personal discovery,
I am able to let it go.
I am finding that my life experiences give ample opportunity for me to practice wholeness.
Events that used to trigger fear in me are now simply practice opportunities.
The more old energies I clear away,
the greater my personal power to simply be myself…
to increase and hold to a greater frequency of energy,
and remain in calm confidence
amidst the seeming chaos of this universe.
Oh the amazing world of energy healing….
I am learning so much,
and I am so very grateful for this work.
Thank you, Thank you, Thank you.
It is done, it is done, it is done.
Jo Lyn