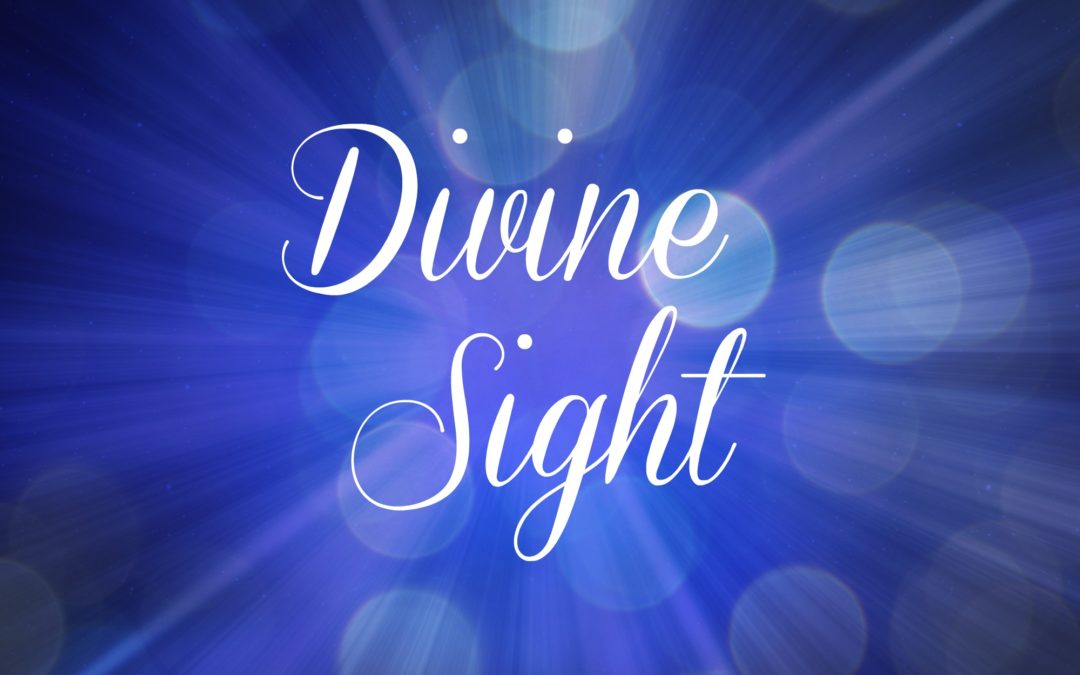 Divine Sight
Yesterday's morning meditation became a joyous self-healing session, as I was guided through steps to make sure each part of my body was happy – physically and energetically. Step by step, using muscle testing and yes / no questions, I released trapped emotional hurts from my physical body parts. Bones, muscles, organs, fascia, trunk, limbs, head, chakras, meridians – all "spoke" to me, letting me know what was needed, and relaxing as they were "treated". Nurturing myself in this way, each part of my body became energetically aligned. I rejoiced in the feeling of wholeness in a visceral, physical way as waves of the spirit washed through me – speaking through feelings of comfort, relaxation, acceptance, peace, joy and happiness in the present moment.
Later that morning, I did an energy healing session for my sister, who had been suffering for weeks with abdominal pain. Her physician didn't know for sure what was wrong, but wanted her to take an expensive medication that her insurance wouldn't pay for – and she was unsure what to do. The spirit led me through the healing charts on her behalf, guiding me to cast out energetic ancestral parasites and then scan her body to discover and release trapped emotions, just as it had guided me to do for myself earlier that morning. Several hours later, we spoke, and she indicated the pain was gone.
"How will I know if I still need the medicine later?" she asked.
The answer: "Listen to your body. It's talking to you all the time through your thoughts, emotions and spirit.
Listen to the still small voice within, and you will know what to do."
The next day – another early morning meditation. This time, I was prompted to do a complete body scan session for my sweet 95 year old mother. Divine sight guided me through the same process for her – reaching back through generations of time – validating experiences and touching souls on both sides of the spectrum of life experience.
Divine sight then showed me the circle of healing for one particular ancestor, a percentage of the healing process was for her, another percentage for her ancestral lineage, and another percentage for her descendants and all who were affected, first by the pain – and now, all are encompassed within the circle of healing and wholeness.
In gratitude for the intuitive gift of Divine Sight.
Thank you, thank you, thank you.
It is done, it is done, it is done.
Jo Lyn