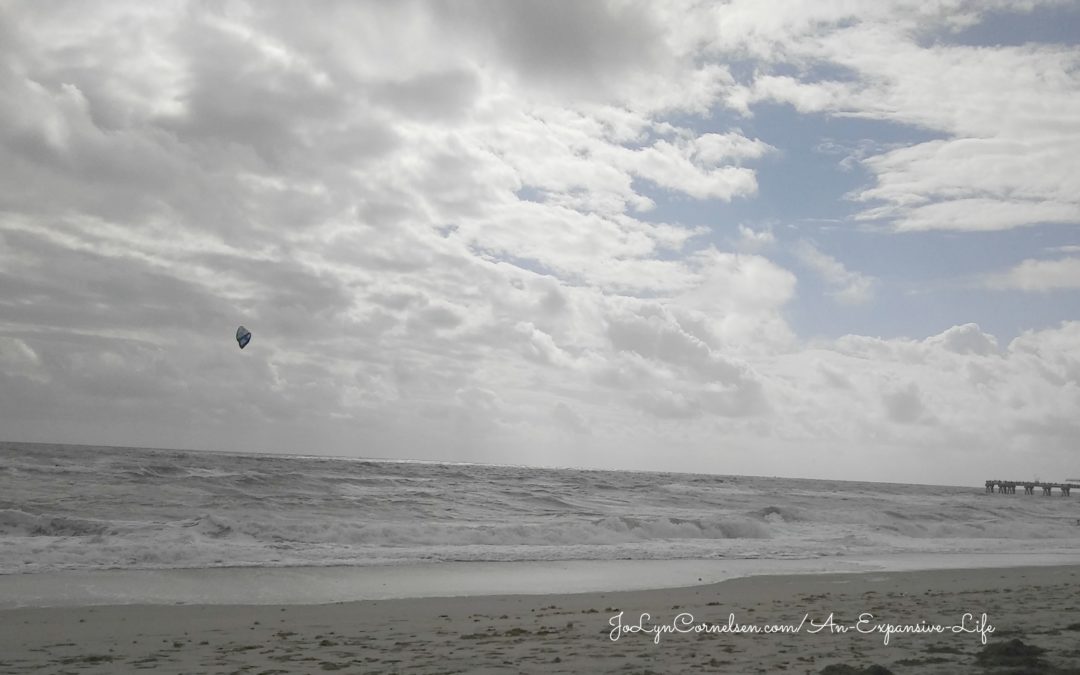 Living an Expansive Life
I recently went to a live 2 day seminar at the end of a 90 day business mastermind program.
During the program, I was asked, "what do you really want out of life?"
I have pondered that question for a couple years now,
as I accomplished most of the goals I set out for myself when I was young…
and have not known what else I really wanted to pursue.

I have had a good life.
More blessed that many.
I've experienced "rich" and "poor", "healthy" and "ill", "loved" and "unloved", and many other states of being.Having released the emotional triggers associated with the negative experiences,
and feeling blessed by the positive experiences, I'm good with all of it…
So the challenge – "what do you really want out of life?"
remained a puzzle…
I could say "I want $xx,xxx" monthly to spend on whatever I want.
But my mentor said that was ridiculous. What if I needed $xxx,xxx, or $x,xxx,xxx for an emergency?
Then that lower amount would not satisfy anything at all.Looking around me at the amazingly beautiful surroundings in the hotel on the beach…
I realized that it was not a specific dollar amount that I would want to seek for.
What I really want is "An Expansive Life."
And to me, and expansive life is the means and ability to go where-ever I would like to go,
when-ever I would like to go,  to participate in whatever I would like to participate in,
and to experience whatever I would like to experience,
including to be free to learn and share with anyone I would like to come in contact with.
To me, that's Expansive Living.
The mastermind seminar ended on Friday.
I enjoyed a beautiful evening outside dining experience with a number of wonderful new friends.
Then Saturday morning, I had several hours to spare before I needed to head to the airport.
I slept in until I woke refreshed,
Dressed simply and went out onto the walkway leading to the beach.
The weathered wood handrail ended with a couple steps down to the sand…
And I paused.
Energetic muscle testing before I left for the trip had told me that I did not need to bring my walking sticks.
My husband was not with me to lend me his hand.
I looked at the deepness of the sand mounds 
and "knew" that my feet would flounder in the shifting depths….
I leaned against the end of the railing…
Gazing at the ocean just 50 yards away.
Would it be okay to just stand there and look?
Would it be okay to not actually go to the water?
I pondered.
I could be at peace with that.
I took a few snapshots… 
and breathed in deeply.
The beach lounge chairs obstructed the expansiveness of the ocean…

But it was okay.
I could  smell the salty air and feel the ocean breezes.
No need to go down on the sand…
because if I did, based on past experience,
chances are that I would soon be floundering around in on my knees…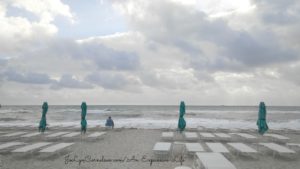 And then I remembered my new desire…
To live an expansive life.

I was standing on the sidelines leaning safely on the railing.
Is that expansive?
No. Suddenly, I wanted to step out of my comfort zone…
There had to be a way.
 But how could I get to the ocean?
I may have to crawl.
People would see me on my hands and knees.
It would be embarrassing.
But would that matter?
They don't know me and I don't know them.
People are just people.
My self limiting beliefs and physical limitations don't affect them at all…
So why should I care about being embarrassed?
and there, off to the left,
Perfect.
I edged my way over and took hold of it…
And suddenly empowered…
Out onto the sand I went… walking upright.
Expanding my conception of what I thought I was capable of.
The sand was warm under my feet.
I made it to a beach lounge chair,
sat down and took some photos…
called my husband a continent away…
and told him of my adventures…
out where it wasn't "safe".

He laughed with me.
I stood again and made my way to the water…
walking ankle deep in the foam…
letting the waves rush over my feet…
I found that when standing still,
the receding water pulled the sand out from under me…
As long as I was walking…
Step by step…
Supported by the walking stick,
And enjoy the experience.
Yes. An expansive life… 
that's what I want…
Oh wait… I am already living expansively…
I'm here, walking on the sand in Palm Beach.
Thank you, thank you, thank you….