Hi, I'm Jo Lyn.
My gift is to help light up your way to more love, prosperity and joy.
There exists an underlying energetic, sub-conscious component
To every state of being.
And this energy (which we can direct) manifests in our physical world
As a reflection of our inner world.
It's my gift to be able to work with that energy in the here and now…
And even in ancestral lines of inheritance…
To help you see what needs to be seen…
To heal what needs to be healed…
To facilitate understanding and freedom so you can
Fully be who you were meant to be…
To give the gifts you came to give…
To create what you were meant to create…
And appreciate the process of your progress.
What I do best: 
Helping you heal at the core of who you are…
Getting to the heart and soul of the matter…
Releasing what's keeping you stuck in negative patterns…
Opening up to new perspectives and possibilities…
Cheering you on to greater achievements.
How I do this work: 
I draw upon my gifts, my knowledge, training, life experience and intuition.
I learn about you from you…
Who you are, what you want, what you perceive as your challenges and goals…
And then I get to work,
Intuitively activating my Sacred Gifts
Of Healing, Wisdom, Intercession, Trust and Encouragement,
I intentionally connect to Spirit on your behalf.
I identify and release
Imbalances, misalignments, disconnections, and their underlying causes…
And (I love this part) intuitively download blessings in their place…
Intentionally filling you with an increased measure of Divine Love, and Light…
My Spiritual Challenge and Healing Prayer
Is that you energetically allow the balancing and the blessings,
Receiving all that is in your highest and best good,
That you may be Angelically shielded and protected from danger or harm,
While you begin to believe and perceive the truth that life's challenges
Are opportunities to grow into your greatness.
That you also may intuitively discover your own Spiritual Gifts,
And activate them as Sacred Strengths,
And thus bless those who come within your circle of influence,
That they, too, may receive the blessings … and the sharing…
And that all may manifest
For the highest and greatest good…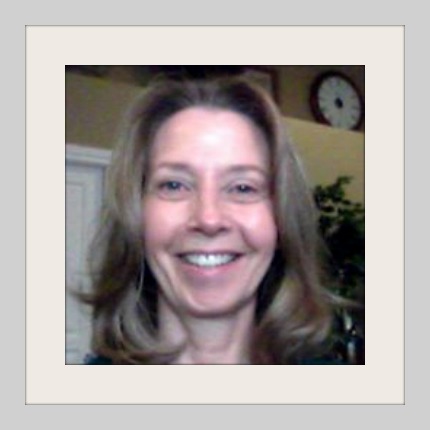 PROFESSIONAL BIO
Jo Lyn Cornelsen
is a gifted individual with an extraordinary range of spiritual and practical knowledge, wisdom and abilities which have blessed her life and the lives of those around her.  Wife of one and Mother of five, she is a nurturer at heart.  Generously using all the gifts she has been given, her mission is to help heal the world through sharing the message of Divine Love.
A Nursepreneur for 15+ years, she developed specialized caregiving curriculum and trained over 3000 people to provide quality care for elderly and disabled individuals in community based settings. She also owned and operated her own elder care facility for 10 years. These experiences developed her strengths in business leadership and administration, teaching, knowledge, facilitation and advocacy.
Jo Lyn is an avid student of human relationships, family dynamics, personal growth, organizational systems, small business, marketing, wellness, holistic healing, teaching, writing, speaking, life design, and joyful living. She believes in the goodness of the human sou.  Her gift of extraordinary trust inspires others to believe in themselves. People come to her for wise counsel, advice, encouragement and inspiration, which she is intuitively able to provide.
Jo Lyn is the founder of TLC International Foundation, a 501 c-3 non-profit charitable organization.  The Better Living projects she chooses for her Benevivi Brand coordinate with and support TLC to improve local community economics, heal families and promote the greater good.
Jo Lyn cannot help but write. Her poetry graced Mrs. Adkins' 6th grade bulletin board at Fruitland Elementary School for a whole week. She authored "Operation Desert Rose" – a Gulf War Novel based on the life experiences of her military friends and their families stationed in US Army Europe. Readers among the veteran ranks have told Jo Lyn, "Thank you for reminding me who I am."
And for her fans.. no worries! There are other writing projects on her desktop….
Jo Lyn loves to teach, entertain and touch hearts through creative writing and speaking.
Her one universal message for others is that "Authentic healing is possible, and it's often easier than you may think."